Give the gift of Good Inside in a few simple steps.

1. Head over to our Gift Cards page and choose the membership plan you wish to gift.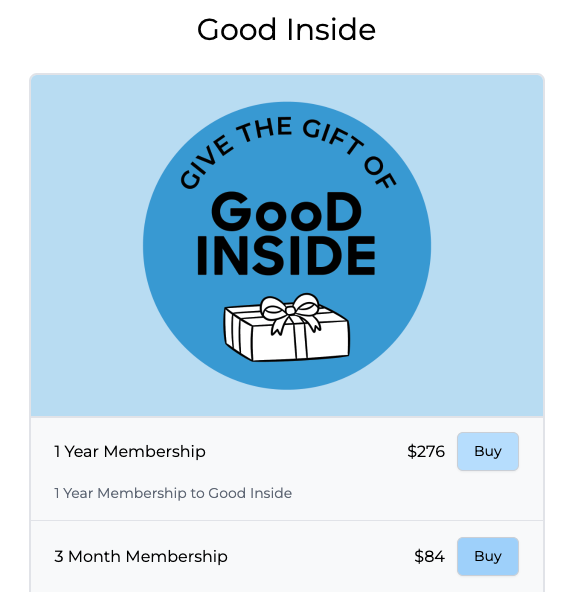 2. Fill out your name as well as the recipients name. Here is where you can customize a message to the recipient as well!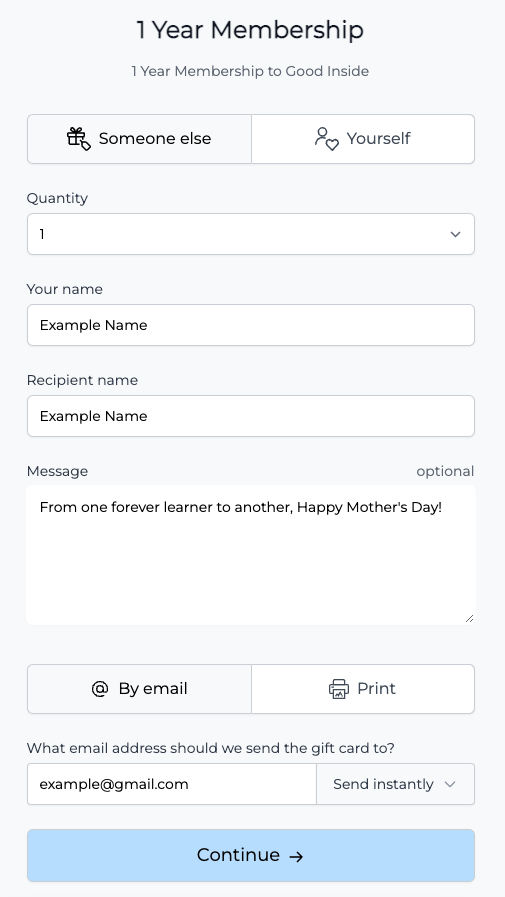 2. Pass the gift card along to the recipient by completing your purchase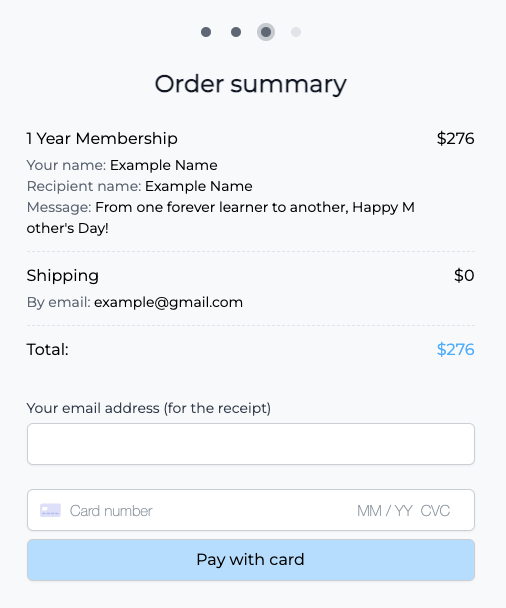 Your e-Gift Card will be emailed to your recipient, who can then apply the coupon code towards a Good Inside membership.

*Please note:Good Inside monthly memberships are subject to automatic renewal. Additionally, coupon/discount codes cannot be applied to a gift card purchase or redemption.