Congratulations on being gifted Good Inside, we are so excited to have you in!

You should have received an email with your Gift Card. Each Gift Card comes with a unique promo code that can be redeemed at checkout.
Please follow these steps to redeem:

1. Copy the unique code found at the bottom of the Gift Card, and head over to www.goodinside.com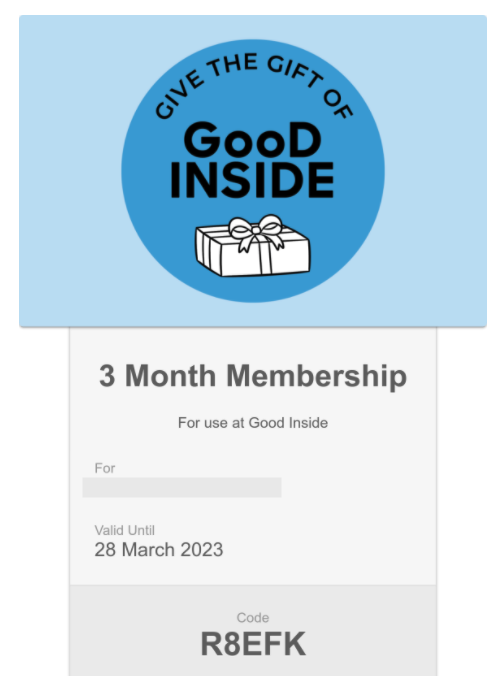 2. Once you are on the homepage, click "Become a Member"

3. Choose your plan (the plan you were gifted)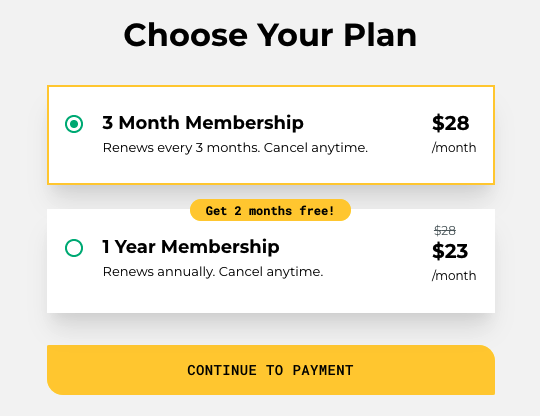 4. Click "Apply Promo Code", paste your unique code in and click "Apply"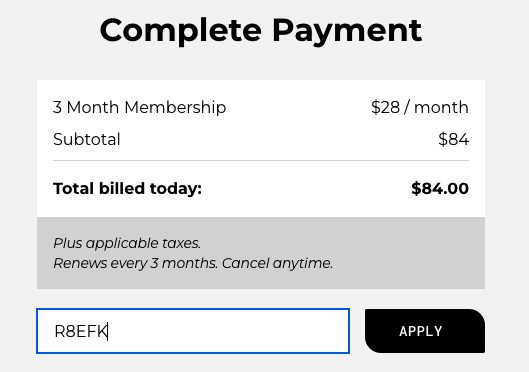 5. Your subtotal should be $0.00. For security purposes, you will need to fill out your credit card information. You will not be billed for this first billing cycle.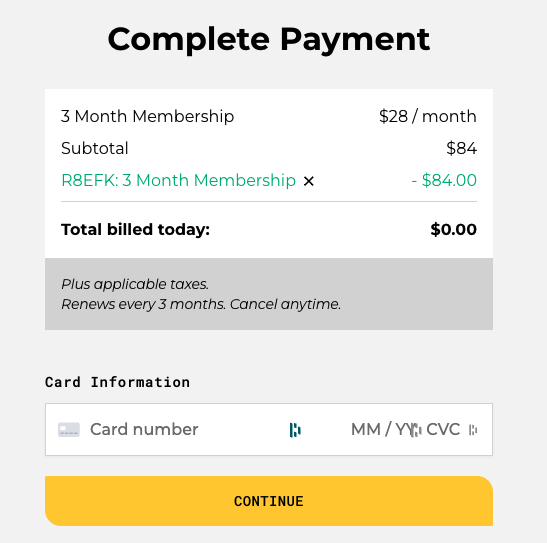 *Please note: Good Inside monthly memberships are subject to automatic renewal. Additionally, coupon/discount codes cannot be applied to a gift card purchase or redemption.